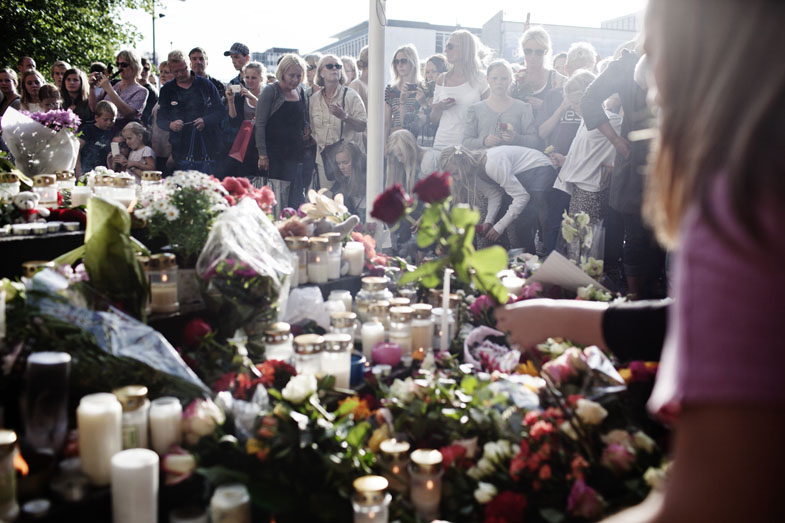 Yesterday, people gathered all around Norway in torch lit marches to support the victims of the Oslo bombing and the Utøya attack. In Stavanger, police said between 75,000 and 100,000 people came together in the city center.
The parade of people encircled the entire city, and it was said that such a gathering of people have not been seen since Norway was liberated after World War II.
The shopping malls in and around Stavanger even closed at 5.30PM so that the employees would be able to take part in the march.
It was truly touching, and the sight and feeling of such a great number of people made me proud to be Norwegian.
I want to quote Norways Prime Minister Jens Stoltenberg, and what he said during his speech at the event in Oslo:
"Evil can kill a human beeing, but it can never conquer an entire people"